If you're looking to defend your data, reduce downtime, boost productivity, improve customer satisfaction, gain a competitive advantage and grow your business, you know it's time to partner with a reputable Managed I.T. Services Provider (MSP).
But how do you choose the right provider for your business? What qualities should you keep in mind when evaluating a potential partner? Here are a few things to look for:
Responsiveness
Your I.T. infrastructure never takes a break, and neither should your MSP. Many providers will offer 24/7/365 availability (as they should), but what is their guaranteed response time? We recommend five minutes or less.
Reliability
You should be able to count on your provider to "get it right the first time," without repeat phone calls, visits or follow-ups, excuses or empty promises. Look for a provider who offers a first-time solution guarantee.
Accountability
While some MSPs offer month to month or year-long options, we believe a committed partner should wind up somewhere in the middle. A 6-month commitment will allow your provider to really get to know your business, implement positive changes and demonstrate accountability, without locking you into a lengthy contract.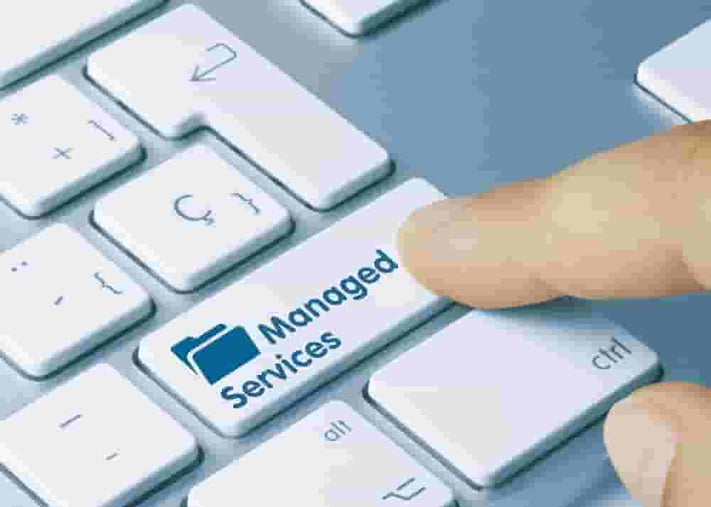 Staff Support
When your employees are spending more time fighting with I.T. than they are doing their jobs, it's time to seek the help of a Managed I.T. Services Provider. After implementing more efficient systems and processes, they will show your staff how to make the most of them – enabling them to tackle tasks quickly, easily and frustration-free.
Affordability
While Managed I.T. Services do require an investment into your business's growth and success, they shouldn't put you in the red. As SMBs tend to be the most vulnerable (cyber attacks, I.T. downtime, etc.), many providers specialize in helping them exclusively. As such, you should be able to enlist services that are both affordable and meet your needs.
Scalability and Customization
Cookie-cutter solutions that don't meet your business goals aren't conducive to growth and scalability. Not only will a good provider take the time to get to know your infrastructure and ensure it aligns with your current and future needs, but they'll also help you get rid of any I.T. inefficiencies, introduce cost-effective technology solutions and much more.
Proactive Maintenance
With an MSP, gone are the days of archaic break-fix solutions. Instead of waiting for something to happen, your provider will take a proactive approach to your I.T. - seeking out potential issues (and fixing them) before you even knew there was a problem to begin with.
An Array of Services
Of course, your business's security should be priority one, but services shouldn't stop there. Providers truly focused on SMB success will offer several solutions aimed at boosting business growth while reducing company downtime. These services should include backup and disaster recovery, cloud solutions, strategic consulting, vCIO services, hosted private cloud solutions, etc.
A Proven Track Record
Last but not least, you'll want to choose a Managed Service Provider with a proven track record of success. When browsing potential candidates, keep an eye out for company accreditations, certifications, and testimonials. If you're unsure, ask them for past and current client references (keeping in mind that a reputable MSP will have no trouble sharing them with you).
See our previous post: GAM Tech Ranked Among World's Most Elite 501 Managed Service Providers
At GAM Tech, we offer the full range of award-winning Managed I.T. Services your SMB needs to grow safely and securely. For more information, we invite you to Book a Free Consultation or reach out to us to learn more.