GAM Tech is a proud partner of the Calgary Catholic Immigration Society, a non-profit organization specializing in the integration and settlement of refugees and immigrants in the Southern part of Alberta. Here, new Canadians receive job seeking assistance and computer training in addition to a variety of services for children, teens, seniors, refugees, temporary foreign workers and more.
On top of all the wonderful opportunities CCIS offers newcomers to our province, GAM Tech is especially thankful to CCIS for connecting us with our very own Rafael Zagonel. Rafael, who recently immigrated from Brazil with a background in IT, was referred to CCIS by friends who recommended the program.
"It was a great opportunity to develop and improve soft and technical skills," Rafael says, "this program requires the students to be very dedicated and try their best to put in practice what we learn. I can tell you this program was a life-changing experience. I am not sure if I would have the chance to land an IT job without being part of it."
After several months of hard work in the CCIS Information and Technology Bridging Program, Rafael was soon offered a five-week internship with GAM Tech, where he excelled. Soon after, Rafael was hired on as a full-time employee and a welcome addition to the GAM Tech team.
Hard working and committed, Rafael has excelled in his new position and is enjoying his new life in Calgary. Above all else, he credits the support he received from CCIS in helping him start over.
"I moved to Calgary because I was looking for a better and more secure place to live. Brazil is an amazingly beautiful country, but its violence and crime levels are so high that I wanted to move. Today I have the peace of mind I was looking for."
Congratulations Rafael, keep up the great work!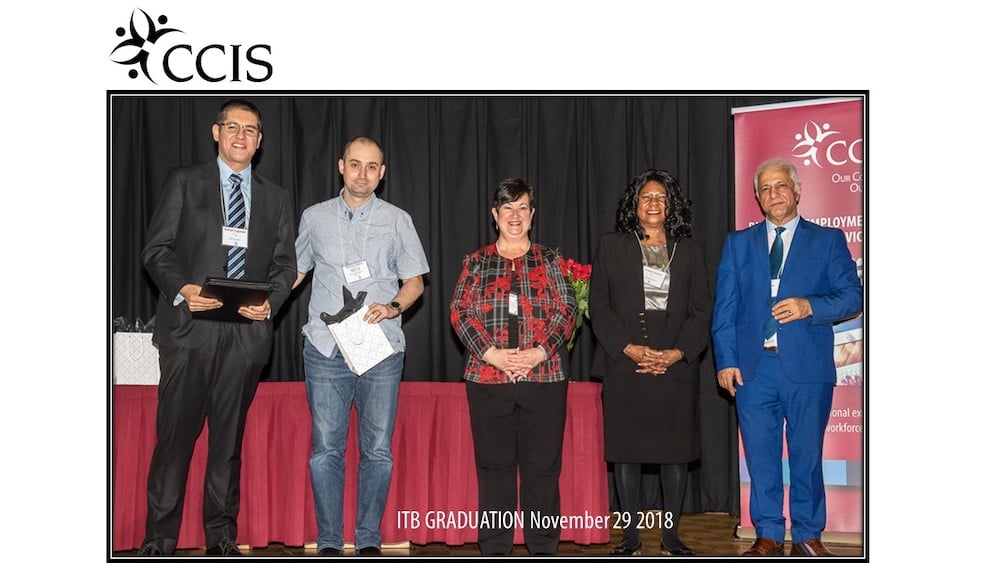 For more information about the services provided by the Calgary Catholic Immigration Society, please visit their website or call 403-262-2006.