From May 1st to May 3rd, 2023, GAM Tech CEO & Managing Partner Adrian Ghira had the pleasure of attending Lenovo Accelerate Express 2023!
Hosted at the Lenovo US Headquarters in Morrisville, North Carolina, Adrian had the opportunity to check out Lenovo's latest PC products, experience innovative data center infrastructure solutions, and connect with IT professionals from across Canada and the United States.
"We're also excited to share that GAM Tech has just become a Lenovo Gold 360 Partner. This level is assigned to partners based on annual revenue and the number of Lenovo Certifications held by our team," Adrian said. "We believe this partnership will help us better serve our existing and prospective customers with their hardware and data storing needs."
Thank you to our trusted partner, Lenovo, for having us at your HQ! We look forward to continuing our partnership and can't wait to see what innovative IT technology Lenovo has in store for the future.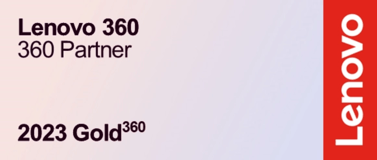 Lenovo's story has always been about shaping computing intelligence to create a better world. With the world's widest portfolio of technology products, we deliver our vision of Smarter Technology for All through products, solutions, software, and services that individuals, communities, businesses, and entire populations need to fulfill their potential.
GAM Tech is a Calgary-based managed IT service provider serving SMBs nationwide. We prioritize delivering exceptional service and ensuring your infrastructure works seamlessly for you. By understanding your business and daily operational requirements, we create a customized strategy that aligns with your goals and budget, improving efficiency and eliminating costly downtimes. We handle the research and present you with the optimal solution that suits your needs and budget. That's why we encourage our clients to "Leave I.T. To Us!"