GAM Tech was named one of Canada's Top 100 Solution Providers by Channel Daily News (CDN) during a virtual ceremony on April 26, 2023! According to the CDN 2023 Industry Benchmark Report, research by IT World Canada and Channel Daily News recognizes GAM Tech as a top performer in the solution provider community. The research conducted ranks Canada's top-performing solution providers by revenue.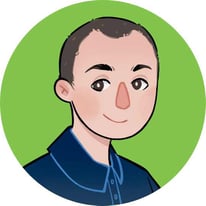 "We are very proud of the hard work of our team across Canada that has earned us this recognition from CDN. We're also excited about our ongoing efforts and success in providing the best, most reliable, and most accountable IT solutions for SMBs. I believe this award reflects GAM Tech's commitment to consistently providing excellent IT services to our amazing customers."
- Adrian Ghira, GAM Tech CEO & Managing Partner
This is GAM Tech's second year winning this award after previously ranking in 2022. The awards ceremony was produced by ITWC and supported by Canadian Channel Chiefs Council and Ingram Micro. To view the report, full list of winners, and further details about the event, visit the Channel Daily News site.
About GAM Tech
GAM Tech is a Managed IT Solutions provider with offices in Calgary, Lethbridge, Red Deer, Edmonton, Grand Prairie, Fort McMurray, Whitecourt, Whitehorse, and Eastern Canada. Their top priority is delivering responsive, reliable, accountable service to small and medium-sized businesses throughout Canada, ensuring their clients have what they need to perform at the highest level on a day in, day out basis. Want to experience outstanding IT services? Reach out to us anytime!
About IT World Canada
IT World Canada is the leading Canadian online resource for IT professionals working in medium to large enterprises. Representing the entire spectrum of enterprise IT, the site provides news and information services that aid in achieving success in the Canadian IT market. IT World Canada creates daily news content, produces a daily newsletter and features IT professionals who blog on topics of industry interest.
About Channel Daily News
Channel Daily News (CDN) — the voice of the IT solution provider community in Canada for more than thirty years — is the most widely read and trusted source of information for Canadian channel executives. Providing insightful commentary on technology products and services and covering the key players that are impacting this segment, CDN also delivers a critical analysis of the competitive landscape detailing both the challenges and opportunities facing solution providers.
CDN publishes a daily email newsletter detailing the most important news and commentary from the channel. It also publishes special editions on the Channel Elite Awards, Top 100 Solution Providers, the Women of the IT Channel celebration and the Top 25 Newsmakers of the Year.