When it comes to sourcing the right IT help for your small business, you may find yourself stuck between hiring an in-house IT professional, adding to your existing IT team, or outsourcing to a managed IT services provider.
Read on to learn more about these approaches, how they work, and their definitive pros and cons.
With so much information available on the pros and cons of each approach, deciding which will best meet your small business goals may seem downright overwhelming.
Which is the right fit for your unique needs? Insourcing? Outsourcing?
Understanding the difference will put you, a proud small business owner, in a much better position to make the right decision for your small business.
What Is Insourcing?
In an IT scenario, "insourcing" means hiring dedicated IT-staff to perform work in-house.
In most cases, a small business owner will either:
a) hire a specialist(s) with specific core competencies
OR
b) train an existing employee to oversee the organization's essential IT functions.
Simply put, an insourced team keeps your IT "inside" the business, working as a direct employee or group.
It's a common way to keep your technology operating, but it can have unseen effects in the long term, especially when your business starts to grow.
Here are some things to consider about the insourcing approach:
Insourcing Pros:
You can monitor and work closely with in-house employees
In-house becomes very familiar with your business in the long-term
Potential cost savings in management expenses
Quick and easy communication
Insourcing Cons:
Expensive compared to outsourcing

Hiring new staff isn't cheap, training is costly

More time consuming compared to outsourcing

Reduced levels of expertise

Finding the "right" employee may prove challenging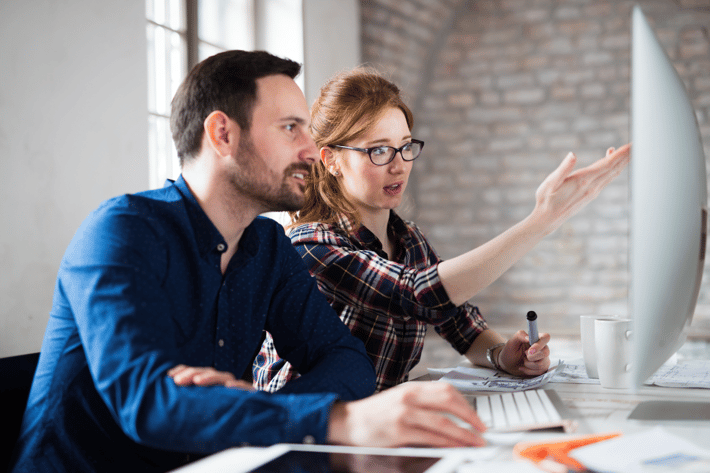 What Is Outsourcing?
IT-outsourcing is when a small business opts to turn to a third party (in this case, a managed IT services provider) to take charge of some or all IT-related tasks or support services.
The IT support tasks could be as simple as basic network monitoring and security services or maintaining your hardware and software.
They can even provide technical support.
You can also choose to have a larger scope of work, where you are outsourcing 100% of IT tasks, full time. Things like disaster recovery or cloud solutions, to vCIO services and strategic consulting. In these cases, the outsourced team operates as your IT department or strategic partner, which a lot of business owners don't have time for on their own.
With all that, what are the benefits of outsourcing?
Outsourcing Pros:
Predictable costs via a fixed or flat-rate fee
Rapid, round-the-clock response times (24/7/365)
Easily scalable
Strategic planning for long-term growth
Reduced downtime, increased productivity
Accountability - they train staff and get to know your small business
Reduced overhead costs, reduce risk
Outsourcing Cons:
Few to no in-house onsite IT staff - this can be negotiated with some MSPs
Minimum six-months for your MSP to "learn" your business
The potential for partial or total infrastructure upgrades (these are sometimes required to make your business "supportable")
Higher management costs, in some cases
Which Is Best For Small Businesses?
Choosing to work with a managed IT services provider doesn't have to be an "all or nothing" decision.
As a business owner, you may opt to insource and outsource to serve your specific IT needs better.
However, the (full) IT outsourcing model is likely a better choice for many small and medium businesses. Typically, they are the ones in need of affordable, reliable access to IT resources.
Plus, it frees them from the frustration of researching, installing, and upgrading technology.
Often, we see businesses that employ a mix of both, or sometimes all the way to either end of the spectrum or the other. In truth, there is no single, silver bullet IT option for every business owner to pick from.
Take some time to map out your goals and discuss how IT is involved in achieving them. Typically, when we have these discussions with clients, the choice between insourcing or outsourcing IT is clearly revealed.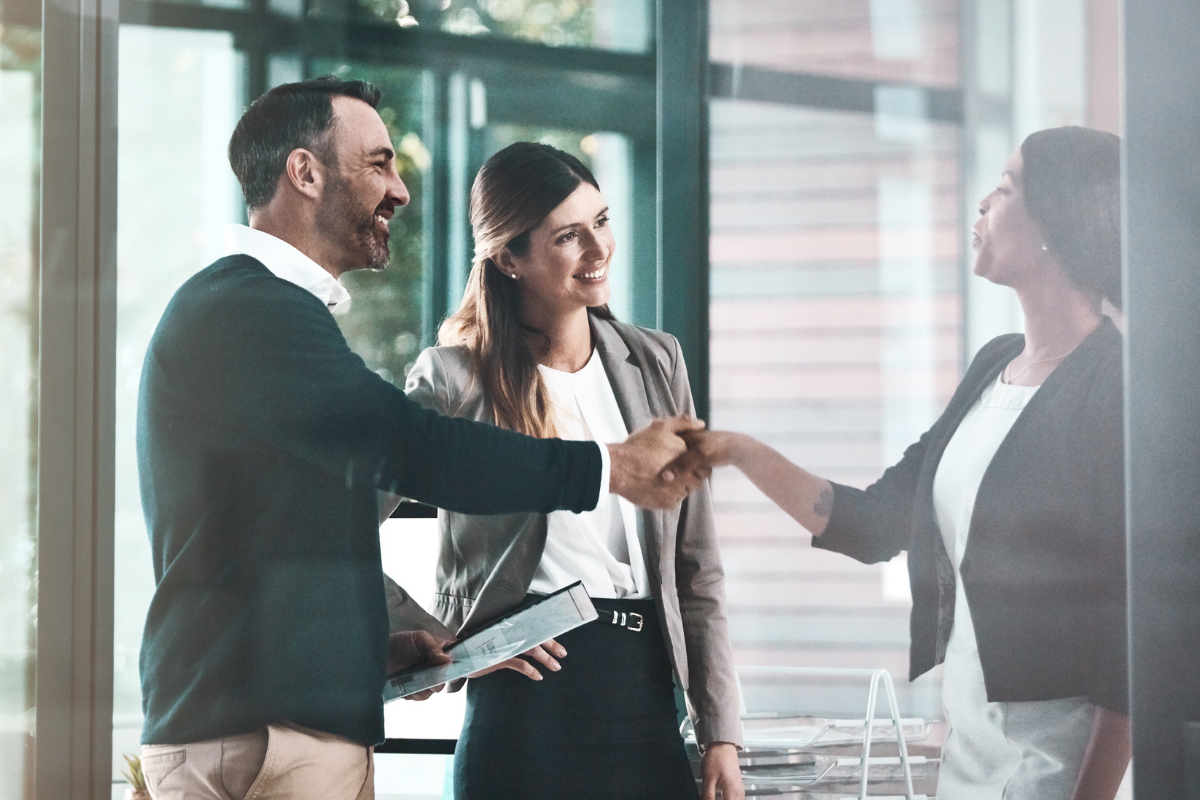 It All Starts With a Conversation…
On the fence about whether outsourcing your IT is the right decision for your small business? Learn more about how managed IT services can help by visiting our blog or by getting in touch with us to learn more about our fully comprehensive services.
We'll tell you exactly what we can do to help your organization's unique goals over coffee, no hidden motives, or obligations.