Simply put, a business continuity plan is a set of instructions, protocols, and procedures meant to protect your small to mid-sized business (SMB) in the event of a disaster – whether it be a flood, fire, or cyberattack. (PS: A Disaster Recovery plan can apply to pandemics, as well!)
For this reason, a well-established disaster recovery plan is crucial if you hope to keep your organization up and running should the unthinkable happen.
Now before we get started, full disclosure:
GAM Tech offers services that can assist you with creating a business continuity plan.
If you're interested in speaking to us about this, you can take advantage of a free risk assessment. Reach out to us to book your consultation.
Create a successful business continuity plan for your SMB with the help of these five essential components:
1. Regular Risk Assessments
A risk assessment strategy is key to your continuity plan's development.
Not only does a risk-based approach serve to identify threats to which your business is most subject and vulnerable, but it will also help you implement the proper controls to mitigate and reduce these threats.
Questions to ask yourself when assessing potential problems include:
How well is my data protected?
Is your data protected from cybercriminal advances?
Is my SMB vulnerable to crime or theft?
Do you work with sensitive information, expensive materials or other goods that may be enticing to criminals?


Is my building vulnerable to inclement weather or other disasters?
Can your team work remotely or in a secondary location in the event of a flood, fire or other emergency?


Are my records up to date?

Do I have a complete list of contacts, service providers, vendors and specialists to whom I can reach out to quickly should disaster strike?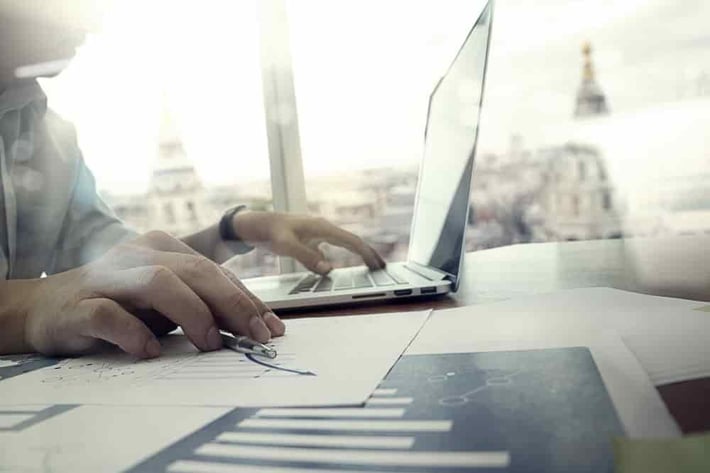 2. An Established Disaster Recovery Team
In the event of an emergency, your disaster recovery team is a core group of individuals on which you can rely to oversee your business continuity plan.
This may include team members from various departments within your SMB, with particular emphasis on your IT team and/or your managed IT services provider.
3. Set Forth Clear Instructions
Another important part of your business continuity plan is to ensure your disaster recovery team has access to a clear set of instructions at all times.
Suppose a vicious cyber-attack cripples your entire network.
What steps should immediately be initiated and by whom?
Train your staff and your team ahead of time to eliminate confusion (and further potential problems) with a clearly defined set of guidelines.
4. Invest in Cloud Solutions
Data protection is a crucial component of any business continuity plan – and there's no safer place to store your data than the cloud.
When it comes to keeping your SMB up and running, consider enlisting the help of a reputable managed IT services provider who will ensure your information remains secure and accessible at all times, no matter what.
Many cloud solutions will allow your business data to be accessible from anywhere, as long as you have access to the Internet.
Hosted private cloud solutions can act as a backup of your most important data, giving you peace of mind and an extra layer of security.
5. Employ Regular Testing
Test your business continuity plan for potential flaws by conducting annual drills or mock emergencies.
This will ensure your staff (especially your disaster recovery team) are up to date and familiar with outlined disaster protocols as well as allow you to review and replace any outdated contacts, systems or procedures.
How at risk is your business? Find out with the help of our Free IT Audit. Or, for further information as to how GAM Tech's managed IT services will keep your business up and running, book your Free Consultation today.