It's essential for small to medium-sized businesses (SMBs) to respond to their clients both quickly and accurately if they hope to maintain a competitive edge. As a result, more and more SMBs are turning to Document Management Systems (DMS) to streamline their operations, boost productivity and efficiency while improving customer service.
What is a DMS?
A document management system is a form of software that enables SMBs to manage, index, retrieve, track and store documents digitally. Often cloud-based, these systems "incorporate document and content capture, workflow, document repositories, output systems and information retrieval systems" (Association for Intelligent Information Systems) – allowing your business to save both time and money as a result.
Why Does Your Business Need a DMS?
Here are the top 5 reasons your SMB needs a document management system:
Time and Operational Cost Savings
As we mentioned, one of the largest benefits in implementing a DMS is substantial savings in both time and money. While a DMS will require an initial investment, you can look forward to a significant return when it comes to office/storage space, paper and supply costs, equipment maintenance, employee productivity (more on that below) and much more.
Increased Productivity
According to experts, the average employee spends 1.8 hours every day searching and gathering information. This amounts to 9.3 hours a week, and more than the standard workday! Multiply this with your current number of employees, and you'll discover a significant number of hours wasted storing, sharing and searching for physical documents. A DMS, on the other hand, will free up employee time by allowing them to access and share relevant files from one convenient place.
See our previous post: 7 Workplace Productivity Killers (and What to Do About Them)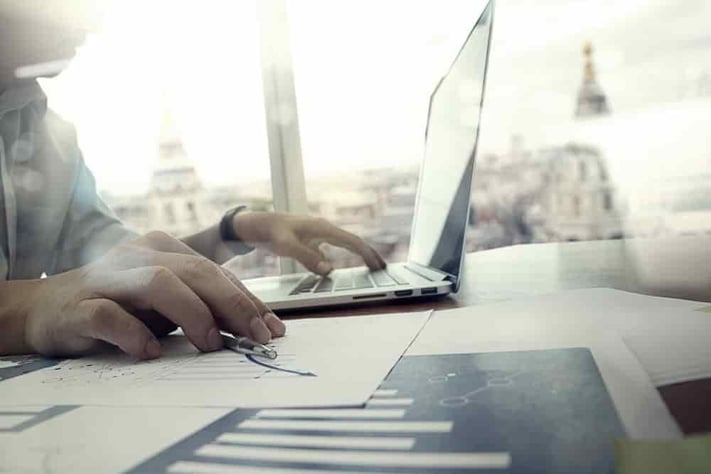 Secure File Storage
Digital document storage means there's no longer a need to worry about losing, mismanaging, or damaging physical company documents. As most document management systems are cloud-based (and ultimately, extremely secure), you'll never have to worry about valuable company data falling into the hands of cyber-criminals. Taking it even one step further, many DMS service providers are also skilled IT solutions experts, the perfect combination for managing your data safely and securely.
Accessibility
Document management systems allow you to access your files from anywhere. This is especially important for SMBs preferring to operate remotely, where quick and hassle-free access to company files is crucial. As an added benefit, document management systems come equipped with immense storage capacity – allowing you to both search for and retrieve past and present data from one convenient location.
See our previous post: 4 Ways GAM Tech Keeps Your Remote Data Secure
Communication and Collaboration
In addition to boosting employee productivity, a DMS will also help bolster communication and teamwork. Here again, employees will be able to access relevant data and information from one central digital hub. This not only enables them to share documents more readily, but it also allows them to collaborate over tasks and projects quickly and easily.
GAM Tech has merged with MRG Technologies! In addition to our regular, reliable managed IT solutions, we will now be providing managed print services, document management systems and a wealth of other services guaranteed to help your SMB succeed. Ser our press release to learn more, or feel free to get in touch with us!