Your I.T. infrastructure is the combination of the network resources, software, hardware and services needed to keep your business up and running (while protecting your employees and clients at the same time). But that's not all. Your I.T. infrastructure is also detrimental to your organization's future growth and success.
Here are five things you should know:
Slow Network Upgrades Are Out…
If your business is still dependant on lengthy, waterfall network upgrades, your I.T. infrastructure may be in need of some serious revamping. Instead of bringing operations to a standstill via massive annual network changes, consider transitioning to software-defined networking. Not only will this allow you to make minor changes more often, but it will also prevent disruptions to employees and clients.
…Software Updates Are In
As we mentioned above, software is every bit as integral to the architectural foundation of your I.T. infrastructure as it is to keeping systems running. Often referred to as New I.P. architecture, this form of digital infrastructure is software-centric (as opposed to hardware) and focuses on building network security from the ground up, automating processes and making use of data analytics to adapt to network changes.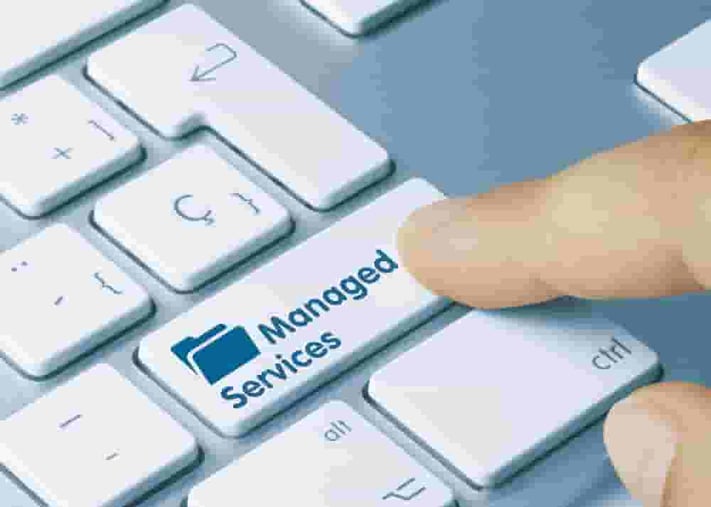 No Longer a Cost Centre
Many organizations still view their network as a cost center – an outlook that can have negative consequences in the long run. Technology is changing rapidly, and along with it, organizations are placing network-based innovation at the forefront of their strategic operations. Businesses looking to maintain a competitive advantage need to stop thinking of their network as a "pipes and plumbing" operation and start thinking of it as a dynamic entity, both changing and adaptable.
Reaching Beyond the Cloud
By now, many businesses have turned to cloud-based solutions to keep their data both safe and accessible - improving customer experience, reducing overhead costs and much more. But the cloud isn't everything. While cloud-based applications are helpful tools in bolstering your business, it ultimately comes down to how you integrate these tools within your existing technology framework. In short, it's not the application you purchase, but the I.T. infrastructure in which you innovate that determines success.
Switching is Easy
While re-vamping your entire infrastructure may seem overwhelming, remember, you don't have to go it alone. We recommend enlisting the help of a reputable Managed I.T. Services provider who will be able to assess your organization's unique needs from the very start. From here, they will help you create custom-tailored network solutions, guaranteed to help your business thrive. Even better, you'll have peace of mind knowing your systems will be monitored around the clock, ensuring your transition goes as smoothly as possible.
See our previous posts:
Let GAM Tech help you make the most of your I.T. Infrastructure. Responsive, reliable and accountable, we specialize in providing affordable and fully comprehensive Managed I.T. Services to small and medium-sized businesses, just like yours. Book Your Free Consultation Today!
Sources: Networkworld, Entrepreneur