GAM Tech brings ConnectIT to Calgary

This year GAM Tech hosted it's third annual ConnectIT event, in which we had an excellent turn out for - we'd say it was one of the best yet! Very Insightful presentations were demonstrated by Cisco and Lenovo about the current state of information technology, where it's headed and new trends on the horizon, along with the opportunity to meet with over 30 top vendors in the industry through the technology showcase.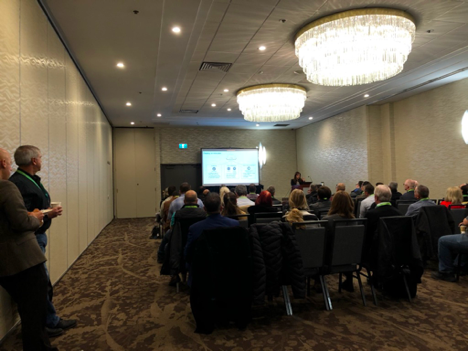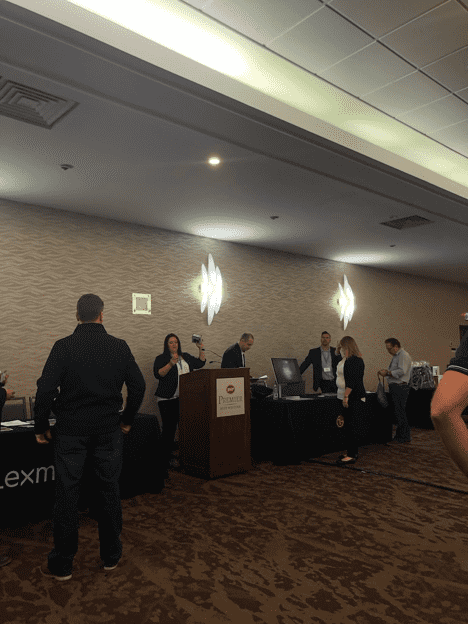 Select event Attendees were most delightfully surprised to be chosen to win from our prize draws, which had super amazing prizes. The prize draws are always a hit with this event, and every year they seem to get better!
For those who joined us, we have created a survey to gather your thoughts on the event and how we can make it even more enjoyable in the years to come. The survey is anonymous and can be found by clicking here. We really appreciate anyone who takes the time to fill this survey out as it helps us in organizing future events.
The venue had a continental breakfast, they supplied mini lunch boxes and to top it off, GAM Tech brought a cake large enough for everyone to have some (and even bring some home.)
We thank all of those who were able to attend, and we can't wait to see you all again next year!
For helpful IT tips and the latest cybersecurity updates, visit our blog or subscribe to our newsletter!
As one of Calgary's top-rated IT service providers, GAM Tech specializes in delivering "big business" managed IT services to small and medium-sized organizations in Alberta and beyond. From disaster recovery and cloud solutions to VCIO services and strategic around-the-clock network security, GAM Tech has reliable, affordable solutions to keep you up and running.