Transform your IT department from cost center to profit center with these five helpful tips:
Tip 1 = Upgrade From a One-Man Operation
As a small to mid-sized business owner, you know cost-effective solutions are key to keeping overhead costs to a minimum.

For this reason, you may want to consider OUTSOURCING your IT, rather than relying on an in-house employee and here's why:
Save Money – Between hiring, training, vacation and sick time, in-house IT services tend to be more costly


Benefit From Expertise – Rely on a TEAM of experts to understand your organization's best practices, keep your systems up to date and optimize future processes


A Proactive Approach – Put an end to inefficient (expensive) break/fix IT practices by addressing costly problems before they even start


Need more info? See our One-Man IT Shop vs. GAM Tech Comparison Chart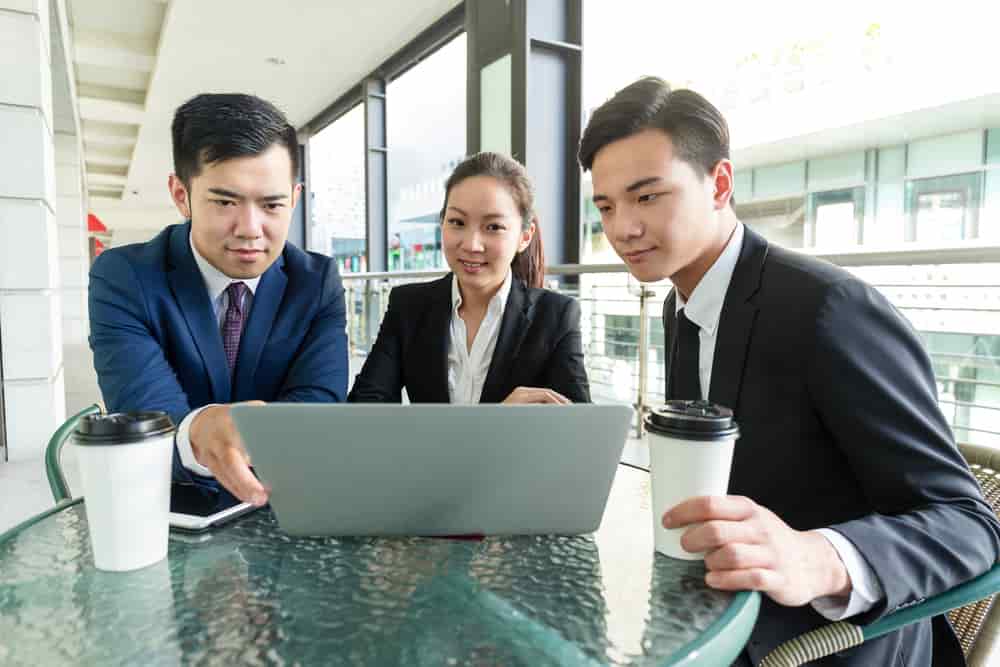 Tip 2 = Consider vCIO Services
Virtual CIO services are essential to managing your organization's technology needs as it grows and adapts. Serving to create strategies and protocols that align with your unique goals, a vCIO will help your business reach its full potential.
Even better, they fulfill the role of a conventional CIO at a fraction of the cost, yet provide all of the same benefits:
Aligning your IT infrastructure to ensure it meets your business goals
Budgeting and cost control strategies
Consolidation of resources and operations to promote substantial savings
Effective IT strategies to suit your budget
Regular data-based updates assessing your current and future needs


Tip 3 = Opt For Cloud Storage Solutions
Cloud storage doesn't just allow you to access your data from anywhere in the world, it's also a safer, more affordable and sustainable alternative to storing your valuable information on in-house servers. Other cloud-based advantages include:
A reduction in overhead expenses including licensing, storage, bandwidth etc.
The ability to scale and grow your business
Data security
Retaining access to your data in the event of an emergency (stay up and running)
Cost-effective pay-per-use pricing


Tip 4 = Outsource Network Security
From spam and viruses to ransomware and phishing attacks, cybercriminals will stop at nothing to get what they want – even if it means destroying your business. That's why it remains increasingly important to go beyond basic security software and protect your organization with the latest cybersecurity solutions. By enlisting the help of a Managed IT Services provider to oversee the safety of your network, you'll benefit from:
Full protection - Elimination of threats through fully configured firewalls, anti-virus protection and 24/7/365 monitoring
Automatic updates - Regularly patched and updated systems
Employee education – Your provider will teach your employees cybersecurity best practices
Improved profitability – Minimize downtime and streamline day to day functions



Tip 5 = Introduce a Disaster Recovery Plan
In short, a disaster recovery plan is a set of tools, systems and procedures designed to keep your business up and running, no matter what the circumstances.
From cyberattacks to tornadoes, no matter what damage(s) your business sustains, your critical operations will be supported.
As part of a larger business continuity plan, disaster recovery is imperative for ensuring your business thrives at all costs.
Here again, a Managed IT Services provider can help your business succeed by employing the following recovery-based tactics:
Risk and vulnerability assessments
Preventative actions (stopping problems before they happen)
Strategic planning
Round the clock monitoring
Data backup and storage



Book a Free Consultation with us today to learn how GAM Tech can help protect and scale your business. Or, find out how secure your business REALLY is by taking advantage of our Free Risk Assessment.