It's not uncommon for larger organizations to utilize a Chief Information Officer (CIO) to bridge the gap between their I.T. department and business goals. However, even though CIOs are a crucial component to helping any business succeed, it is a position small to medium-sized businesses (SMBs) can seldom afford. As a result, more and more SMBs rely on the help of Virtual CIOs (vCIO) to help propel their business forward. Here's why:
Cybersecurity
One of your vCIO's primary roles is to ensure your organization remains protected from relentless cyber criminals. SMBs are at a higher risk for cyber threats and attacks – from which 60% are forced to close their doors as a result. This role entails risk assessment, continuous monitoring, the mitigation of potential threats, training your staff on the latest cybersecurity protocols and much more.
Affordability
As a CIO represents another in-house employee, a business is required to pay a regular salary (in addition to benefits, severance, overtime, etc.). On the other hand, virtual CIOs are backed by the same knowledge and expertise at a fraction of the cost. This is because vCIOs are typically paid by the hour (i.e. you only pay for the services you use). They'll also assist you with I.T. cost control and budgeting strategies – meaning you can look forward to a reduction in unnecessary costs (more on that below).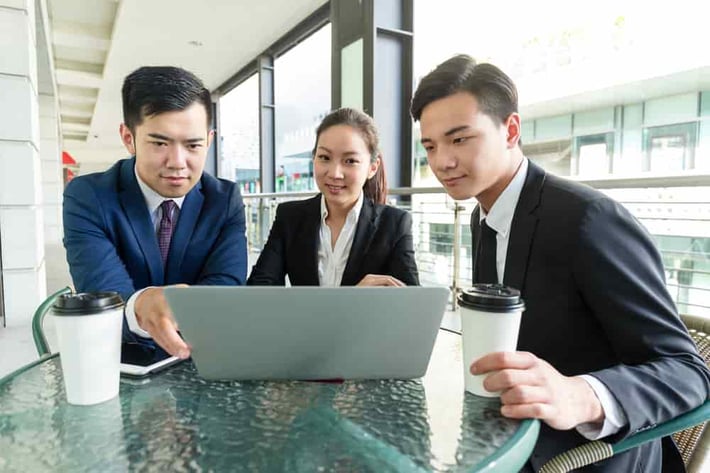 Business Continuity and Disaster Recovery Planning
Your vCIO recognizes business continuity and disaster recovery planning are essential to keeping you up and running 24/7/365. From I.T. outages to floods (and everything in between), your vCIO will oversee that your SMB remains protected and operational no matter what.
See our previous post: 5 Reasons Your Business Needs a Disaster Recovery Plan
Business Analytics
Through consistent monitoring of your SMB's I.T. infrastructure, your vCIO can provide real-time assessments on your day-to-day operations. As a business owner, you can expect regular data analysis and reporting on your current infrastructure as well as feedback (based on actionable data) as to how your business can meet future targets.
Flexibility
SMBs are becoming increasingly reliant on remote capabilities. As employees make the transition to working from home, so must an organization's overall I.T. infrastructure. Enter your vCIO. Not only will they help you virtualize your network through cloud-based services (including your resources, servers, applications, devices, desktops, etc.), but they'll also help improve efficiency while ensuring your employees remain safe and secure.
See our previous post: 4 Ways GAM Tech Keeps Your Remote Data Secure
Cost Control
As we mentioned, vCIOs aren't just an affordable alternative to the in-house employee; they'll help you control costs and keep money in your business. By streamlining your I.T. processes, you can look forward to significant savings due to reduced downtime, increased responsiveness, heightened productivity and much more.
Would you like to learn more about how our vCIO services can help your business succeed? See what GAM Tech can do for you as your vCIO by booking your FREE consultation today. Alternatively, give us a call! We'd love to tell you more.